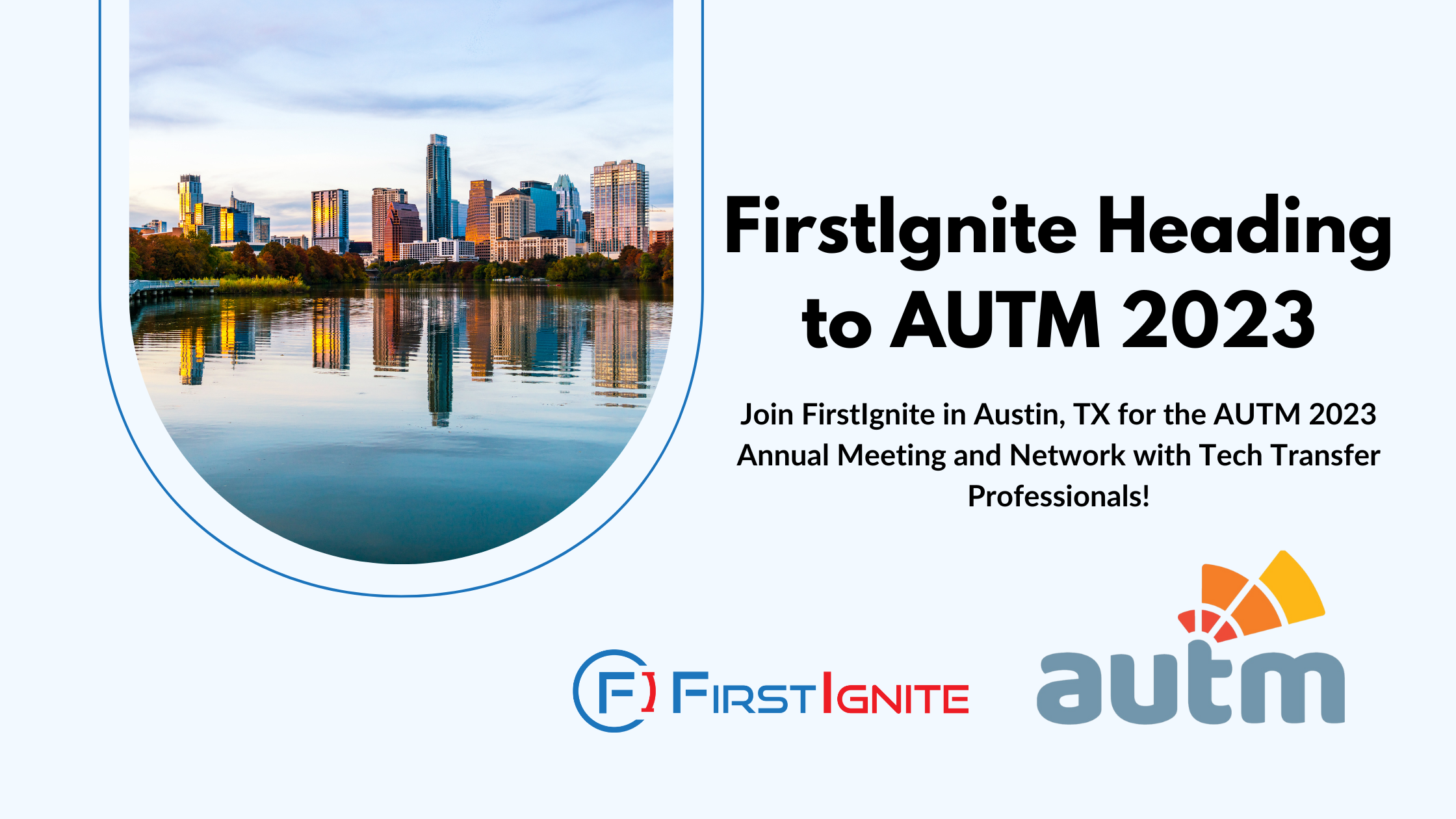 Exciting news! FirstIgnite is heading down to Austin, TX to attend the AUTM 2023 Annual Meeting and meet tech transfer professionals from around the world. Don't miss the chance to say hello to our team at Booth #510 and get to know us in person!
FirstIgnite Background
FirstIgnite, founded in January 2019, is a venture-backed startup with investments from Y-Combinator, Red Cedar Ventures, and Advisors Fund. Our focus is to help universities effectively market their intellectual property, professors, and core facilities to industry. Our business model is simple; we run high-touch, active marketing campaigns on behalf of university research. Our marketing campaigns work; we average 5+ meetings with industry in the first 30 days of marketing a patent or professor.
Learn about an Innovative Approach to Increase Corporate Engagement
As industry is taking up the lion's share of research and development funding, it's more important than ever for your campus to capitalize on this trend and ensure that your strategy, systems, and execution are ready. As Chase emphasized in his blog on research revenue growth, maintaining active and consistent marketing efforts is crucial for becoming a leader in the tech transfer community. FirstIgnite, with its proprietary software, ensures that your research is connected with companies that are already highly invested in it through various means such as patents, job listings, news articles, and more. Our marketing campaigns place you directly in front of companies that can bring about change with your research, while also allowing you and your team to focus on closing important licensing steps.
We are excited to introduce ourselves to everyone this week and start building new partnerships at AUTM 2023. To kick things off, drop by booth #510 and say hello! We look forward to meeting and connecting with you. See you there!