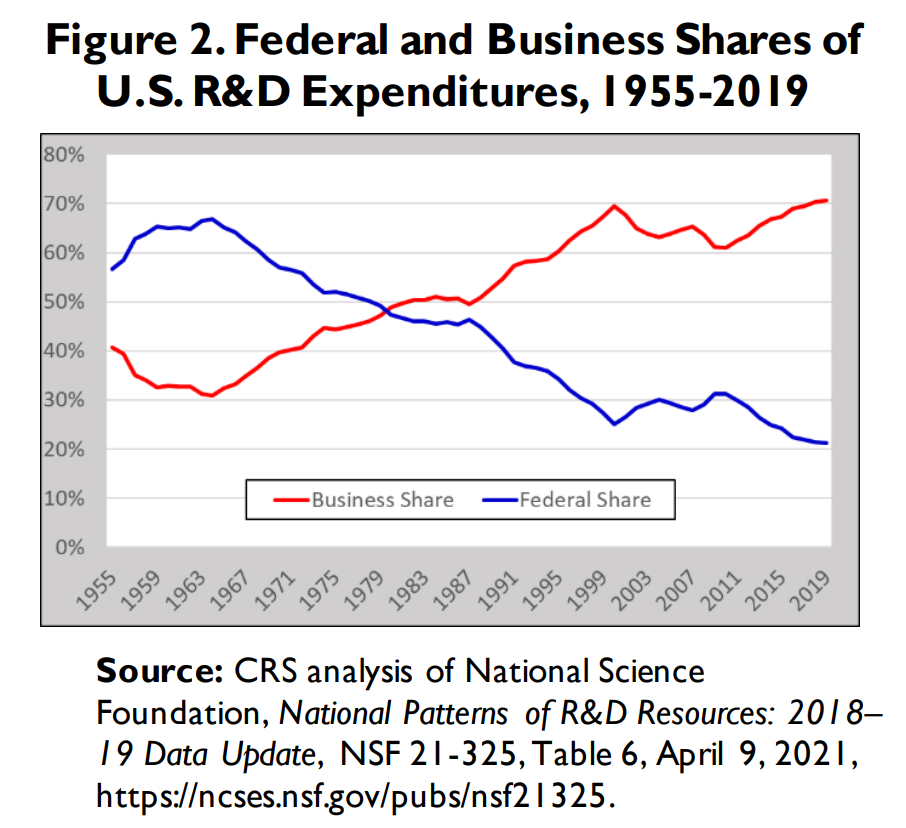 Selling research is hard.
This has been our number one lesson since we started FirstIgnite. However, with the right strategy, systems, and execution, your university can grow research revenue like a startup.
Most universities have such a diverse research portfolio that they have expertise in almost every topic imaginable. The challenge is connecting with industry.
In 2021, FirstIgnite executed 100 marketing campaigns on behalf of 37 universities and delivered 600 new industry/academia relationships across research disciplines and university brands. This was achievable by investing in sales development, which produces compounding results.
If your university wants to significantly increase revenue from licensing, sponsored research, and the leasing of core facilities, this paper will provide a way of thinking that will help your university perform more like a growing company rather than a massive research organization.
Design a strategy that supports a diverse research portfolio
Universities are large and their research portfolios are even larger. Most campuses have expertise in life sciences, materials, computer engineering, agriculture, and everything in between.
Without the right strategy, a diverse portfolio can lead to "choice overload." Choice overload is a cognitive impairment in which people have a difficult time deciding when faced with many options.
Choice overload can negatively affect both university employees and corporate partners.
University employees represent a massive portfolio and don't know where to begin.
Corporations see that you do everything, but that doesn't help them decide where to focus.
This is where your strategy comes into play.
You must design a strategy that allows the university to market its entire portfolio throughout a 12-month period. You must engage a corporation based on specific needs and interests.
Start by outlining a monthly plan on where to focus your sales and marketing efforts. This plan will provide clarity to team members, prepare key stakeholders (e.g. agricultural faculty in March), and will systematically cover your entire research portfolio.
Next, let's break down how to connect with corporations based on their specific needs. It's not enough to say, "During March we will market ourselves to agriculture companies," as this does not solve for their choice overload. You must get specific to get a companies attention.
For example, inventory the researchers, core facilities, and technologies you have available. Then, develop a list of prospective companies for each area of focus (e.g. fermentation). With the targeted companies interested in fermentation, you can run marketing campaigns introducing your research capabilities that specifically fit the interest of those prospects.
Nobody likes to be approached in a broad sense with no clear understanding as to why you should meet. If you come prepared, understanding a company's interest, the company will be more receptive to meeting with your team and partnering with your campus.
In short, rather than marketing your entire agricultural portfolio to any company in the agriculture sector, get specific on why you are reaching out and introduce things that the company is truly interested in. Additionally, you must systematically work through your entire research portfolio, assembling all stakeholders, to drive growth throughout the year.
If you do these two things, you will form a strategy that sets the stage for revenue growth.
Implement systems to track and manage all sales and marketing activities
Organizations are only as effective as the systems and procedures they have in place. If you're attempting to bring in new customers but don't have any sales and marketing tools, you are limiting your effectiveness. You must implement systems that support your sales strategy.
Do you have someone who is well connected on your team? The type of person who has relationships with industry? If you don't invest in systems to manage those relationships, the relationship dies if your employee leaves. This can be prevented with the right systems in place.
When I worked for Illinois Ventures at the University of Illinois, we managed relationships with hundreds of startups. We realized that if we didn't put in systems to track these relationships, they would be lost if anyone on our team moved on.
Our team made a rule: relationships are owned by the organization not the individuals on the team. This is a very important rule and often the most difficult task to implement.
To carry out this rule we had to implement customer relationship management (CRM) software. Some examples include Salesforce, Nutshell, HubSpot, etc. These are databases that allow you to track your communication with a relationship over time, schedule automated follow-ups, and ensure continuity in the event a team member leaves.
With a customer relationship management tool in place, you can track and manage all of the new relationships you will be developing with your new sales strategy. You can then provide current and future team members an inside look into your network.
Implementing software can improve the results of all sales and marketing activities.
Execute sales and marketing strategy to drive research revenue growth
Success and growth come from your execution, not your strategy. Outperforming your competition is how you grow while others stand still. With strong strategy and systems in place, you can now focus on your execution. Your execution will allow you to grow no matter the market conditions.
The salespeople at your university are tasked with an overwhelming responsibility: Run the entire sales function for an enormous research portfolio including identifying companies, prospecting leads, running marketing campaigns, building relationships, and closing business.
To accomplish the mission of growing research revenue, it's important that you understand how to properly delegate tasks based on your team's capabilities to improve execution.
Corporate relations officers and licensing managers have many responsibilities. The one that is easiest to augment is the sales development of new business opportunities. Sales development sits between sales and marketing and is in charge of the front-end of the sales cycle: identifying, connecting with, and qualifying leads.
To simplify, sales development is tasked with setting up qualified meetings between a salesperson and a potential buyer that has a higher probability of purchasing.
Before you start thinking that sales development only applies to startups or for-profit organizations, consider your corporate relations officers, licensing managers, and the directors of your core facilities; all of these people are your university's salespeople. For them to execute on their job, they need consistent new business leads and appointments.
Automating the appointment setting, or sales development function means your team will spend more time building relationships and closing business rather than figuring out who to target.
If you want to execute better than your peers, you will need to leverage services that can help you outperform your competition. Find partners that can help bring consistent new business opportunities to your campus, from anywhere in your portfolio, throughout the year.
The future is bright for industry/academia partnerships
Industry is taking up the lion's share of research and development funding. It's time for your campus to capitalize on this trend and ensure your strategy, systems, and execution are ready.
FirstIgnite is a leader in university research marketing. We support universities in prospecting and sales development so that university administration can focus on closing new business.