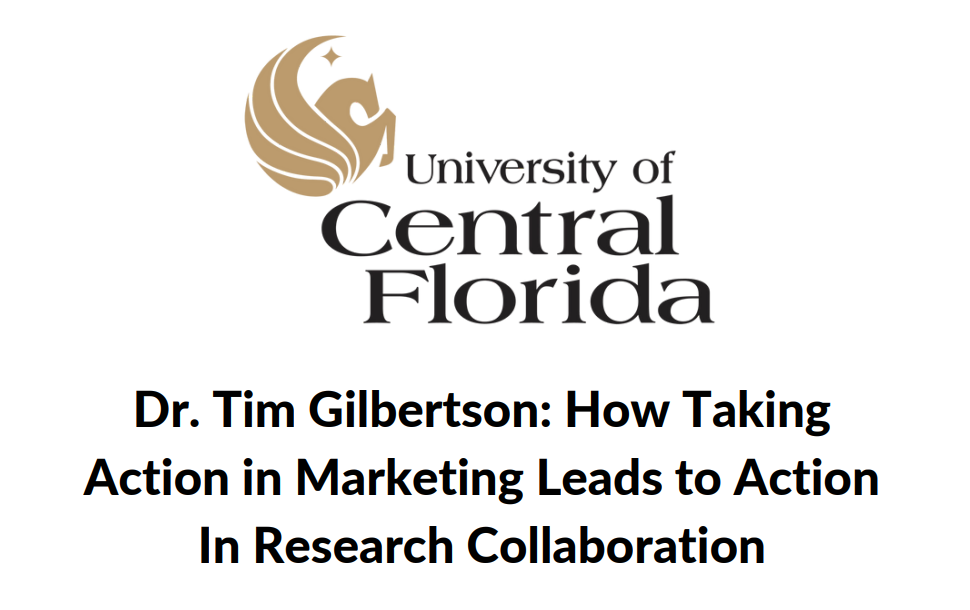 The University of Central Florida's (UCF) College of Medicine employs multiple world class faculty members including Dr. Tim Gilbertson. Over the years, Dr. Gilbertson has served as member, co-chairman, chairman, consultant, and councilor with a vast number of national and international organizations and committees. He has also been awarded a number of competitive and research grants, totaling over $7,038,836. His patents include work in taste enhancing food additives and has received a number of honors and awards, including Graduate Mentor of the Year, Teacher of the Year, Researcher of the Year, and Senior Scientist Award. He has also made appearances on CNN, Discovery Channel, NPR and PBS and in USA Today, Science News, Boston Globe, and Business Week. To continue to proliferate research collaborations for Dr. Gilbertson, the College of Medicine worked with FirstIgnite through September 2022 to find 8 new companies interested in potential research collaborations and partnerships.
Supporting premier faculty members is an all-encompassing task. From consulting opportunities to research partnerships and more, universities must navigate a plethora of companies and company objectives in order to ensure that relationships can be built for their faculty on a solid foundation. FirstIgnite utilizes a proprietary software which helps ensure that companies that are communicated with have a specific interest in the work of a selected faculty member. This is accomplished through the use of Natural Language Processing or NLP. FirstIgnite uses NLP to match specific scientific terms and phrases within a piece of scientific literature (patent, tech brief, journal entry, etc.) from a professor with documentation held by companies, ensuring valuable and real reasons why a company would already be interested in collaborating. By then utilizing marketing campaigns, FirstIgnite can continue to qualify companies before they make it to the faculty member for a discussion, adding an additional layer of security to make sure that the discussion will be worthwhile.
UCF was able to utilize FirstIgnite's marketing campaign services to find and qualify food and food research companies that were interested in speaking with Dr. Gilbertson. These included Bell Flavor & Fragrance, Roquette, Monogram Foods, and other multinational companies wanting to see how collaboration regarding Dr. Gilbertson's nutritional research could be possible.
FirstIgnite's consistent and thorough marketing process has given UCF the faith that their faculty's time is in good hand. Just like the 600+ other corporate collaborations that FirstIgnite has built in 2022, Dr. Gilbertson has been placed in touch with companies who have shown specific interest in his work and his future insights. More UCF professors are scheduled to work with FirstIgnite as well, and they can trust that the results will be the same.