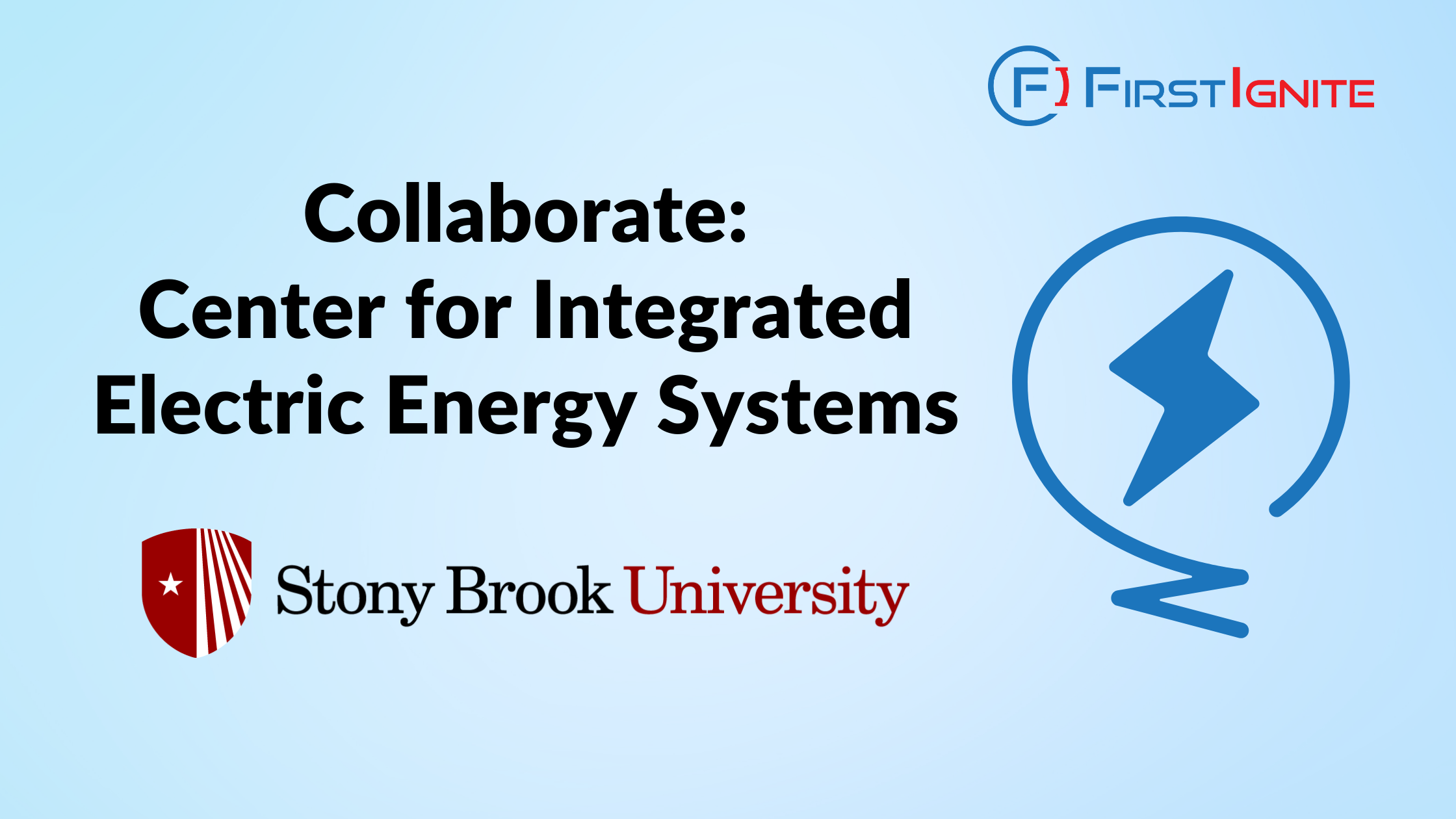 Stony Brook University's Center for Integrated Electric Energy Systems (CIEES) has partnered with FirstIgnite, aiming to offer your organization valuable collaborative support. By partnering with CIEES, your organization can gain access to federal facilities, assistance with federal grants, opportunities for internships and hiring collaborations, workforce development initiatives, and more.
Stony Brook University, New York's flagship and top-ranked public university, is widely acclaimed for its academic excellence and global recognition, providing a world-class education to all students. Within Stony Brook, CIEES plays an important role in advancing the integration of cutting-edge technologies into electric energy systems. Some of their current energy projects with their industrial partners include off-grid power production from renewable gas source, predictive digital model of the electrical grid, and production of ethyl cellulose for energy applications.
The Stony Brook University team is seeking industry collaboration and aims to provide valuable support to your organization. If your company is interested in exploring a partnership, you can schedule a conversation with the Stony Brook University team directly through their team's calendar here.