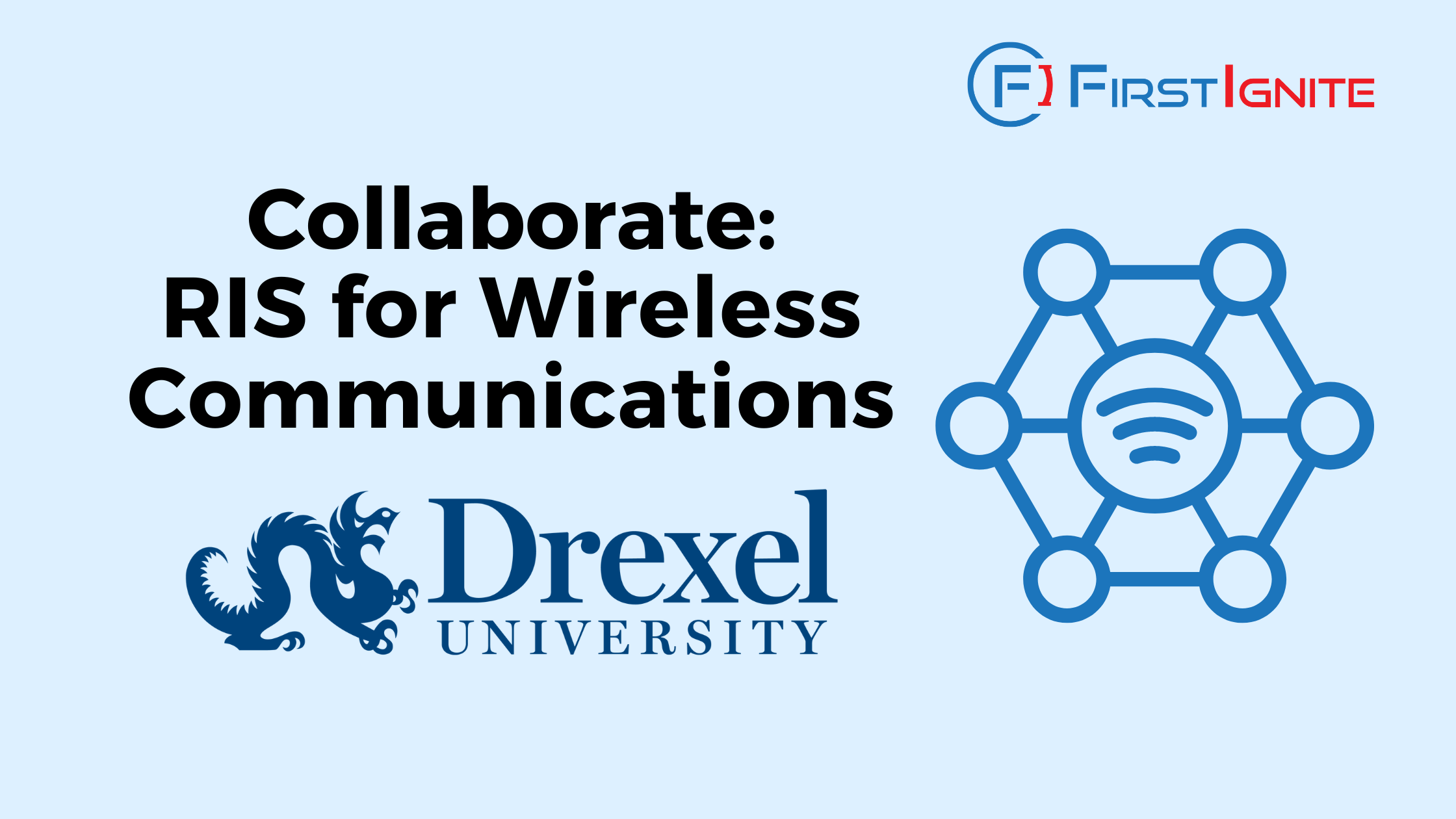 FirstIgnite is partnering with Drexel University to find companies interested in collaborating through research and commercialization of new and emerging wireless communication technologies. The Drexel Wireless Systems Lab (DWSL) utilizes a combination of interdisciplinary research, advanced simulation, and hardware prototyping to bring a unique systems focus to experimental wireless communications for a diverse set of applications.
Recent innovations leverage Reconfigurable Intelligent Surfaces (RIS) for 6G technology, the Internet of Things, and electronic warfare/cybersecurity. These new RIS focus areas build on deep research expertise and testbed capabilities in antenna design and evaluation, as well as software defined radio and wireless channel emulation. The 6G RIS hardware market is expected to be around $10 billion annually.
Drexel University's technologies on RIS for wireless communications are ready for collaboration (research, industry feedback, licensing, etc.). Is your company the right fit? If you'd be available for a conversation with the Drexel University team, you can schedule a time directly on their team's calendar here.