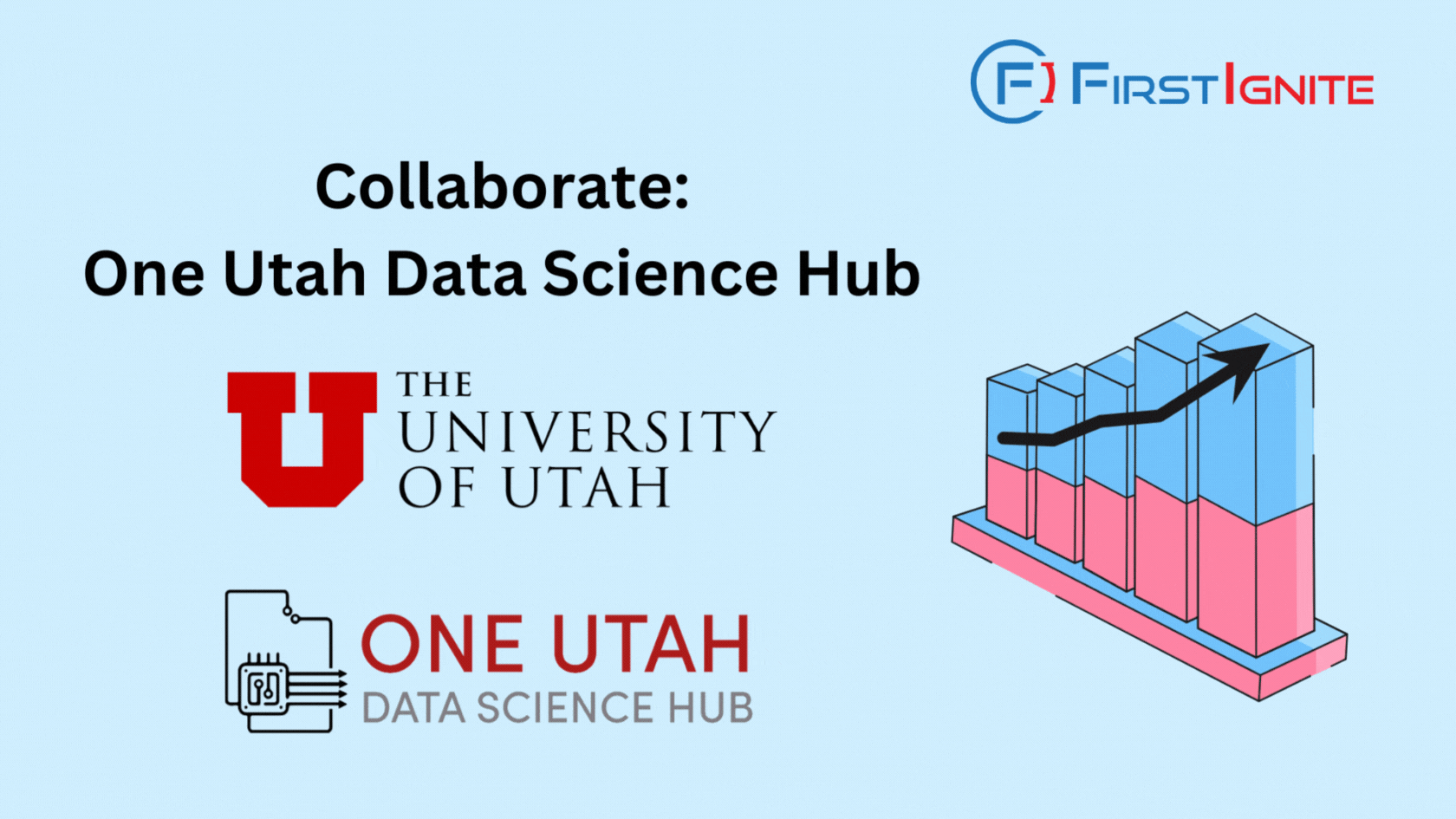 The University of Utah's One Utah Data Science Hub has partnered with FirstIgnite to find companies interested in sponsoring their research. This university-wide effort is led by faculty directors at the university and aims to enhance research and infrastructure in data science and data-enabled science.
Two initiatives of the One Data Science Hub are the Data Science and Ethics of Technology (DATASET) Initiative and the Data Exploration and Learning for Precision Health Intelligence (DELPHI) Initiative. These measures engage foundational questions about the role of data in society, drive innovation in health and medicine by catalyzing biomedical data science research, critically investigate the logic and ethics of data tools, and expand data science expertise to accelerate scientific discovery and implementation.
The One Utah Data Science Hub's initiatives give the University of Utah a competitive advantage. Would your company like to be an affiliate? If you are interested in a conversation with the University of Utah team, you can schedule a time directly on their team's calendar here.