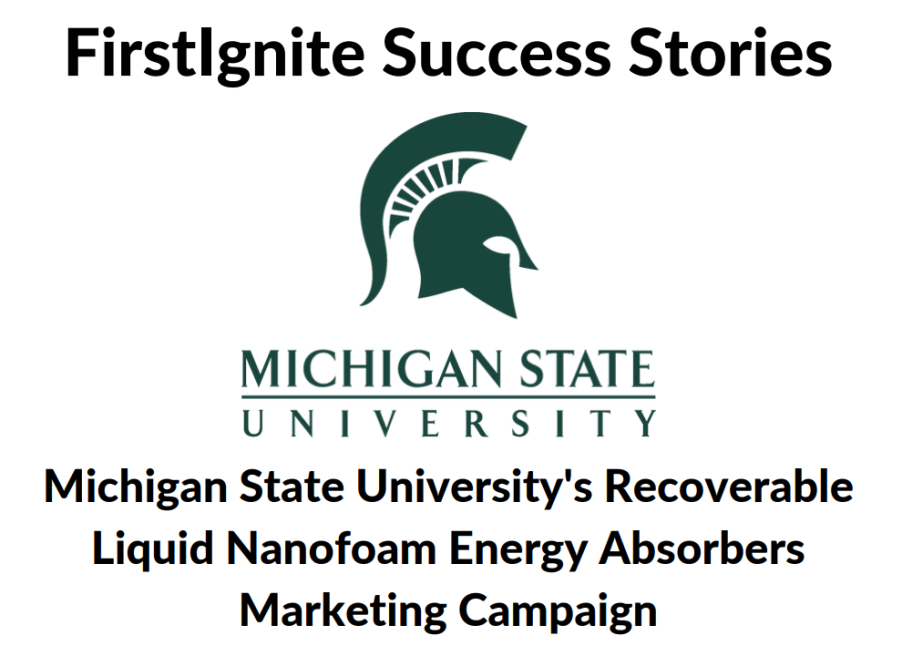 FirstIgnite and Michigan State University partnered together this Summer to increase corporate engagement support for the lead inventor, Dr. Weiyi Lu, and to further develop the understanding of a novel energy absorption system consisting of a non-hazardous liquid, proprietary nanoporous particles, and selected levels of additional gas.
Organizations like Beyond Gravity, Gentex, Avon Protection, and many more engaged with staff from Michigan State University to learn more about how this technology, coined "liquid nanofoam" by MSU researchers, which offers high energy absorption at low thickness to weight ratios.
FirstIgnite supports technology transfer offices across the United States, UK, and Canada, helping to foster growth with industry partners.
Connecting Industry and Academia