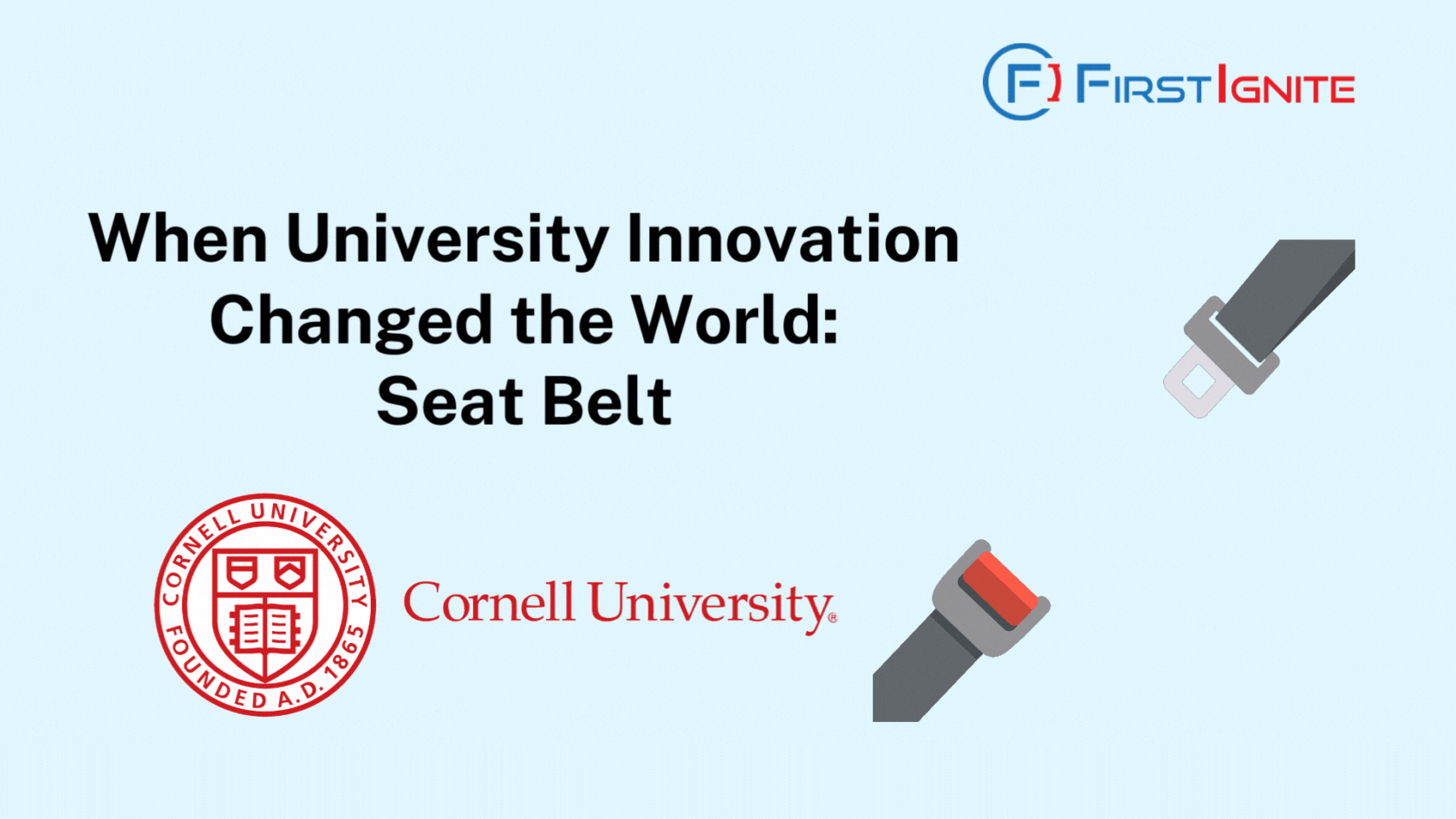 Did you know that two Cornell University engineers invented the three-point seatbelt? Roger Griswold and Hugh DeHaven developed the life-saving device that is used in vehicles today.
Before the invention of the three-point seat belt, most cars did not have any type of safety device to protect drivers and passengers. However, some cars did have lap belts, or two-point belts, that did not have much protection and were not used often. In 1955, Griswold and DeHaven, two Cornell University engineers, sought a solution to keep people safe in their vehicles. At Cornell's Aviation Safety and Research Facility, they developed the three-point seat belt, patented as the CIR-Griswold restraint, that went over a person's lap and shoulder. This invention was then further developed by a Volvo engineer named Nils Bohlin in 1959. It was then that seat belts were put in more and more cars, a major step toward preventing fatalities. Today, it is required by law in the U.S. and many other countries to wear a seat belt.
By preventing drivers and passengers from being ejected during a crash, seatbelts have saved many lives since their implementation. It is estimated that seat belts saved 14,955 lives in 2017 alone. Currently, the automotive seat belt market continues to grow due to increasing vehicle production and demand for safety features. In 2020, the automotive airbags and seatbelts market size was worth $59.32 billion and is expected to grow to $142.24 billion by 2028.
Innovation at universities is capable of saving lives. Keeping up with university innovation is crucial to your organization's competitiveness. FirstIgnite can help your organization identify and partner with the specific universities, laboratories, and experts you need in order to discover the next groundbreaking safety development, like the three-point seat belt.